Poway Center for the Performing Arts 2022 "The Sweat and the Panic"
Poway Center for the Performing Arts Nov. 2019 Weston Riffle
Fresh Paint Gallery-La Jolla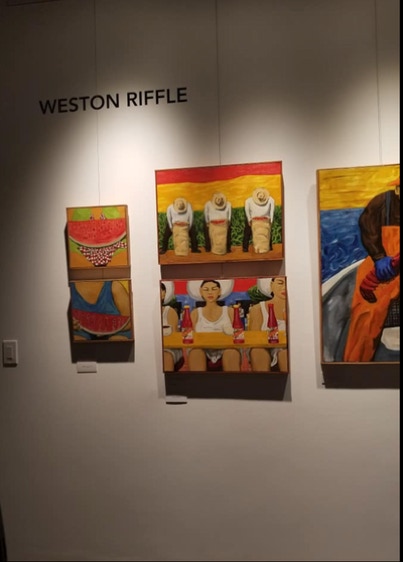 San Diego Union Tribune 3/30/2022
https://www.sandiegouniontribune.com/pomerado-news/news/story/2022-03-30/anti-artist-has-show-at-poway-center-for-the-performing-arts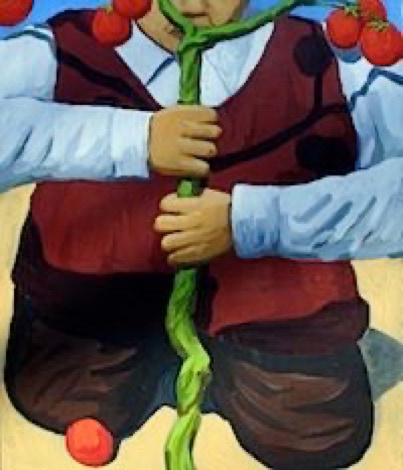 After the last weeks of too much sun, he is not alone. The tomatoes are always there. The tomatoes remind him of the season and the seasons past. Each not letting it be forgotten that there is one less to go. The rains will come soon. The days of attraction are no longer.
Weston Riffleis a native Californian born in La Mesa in 1970. He received his Bachelors degree from San Diego State in 1993 and Masters from San Jose State in 1996. He is a mostly self-taught painter who describes himself as an anti-artist. His painting portrays the beauty and culture of California, specifically the southern and agricultural regions. "I wish to express simple purity in desire, action, and hope, of the people and places I have known. The general theme is the struggle of the individual against forces not clearly understood. Form, composition, and color develop around the individual or situation I attempt to resolve, or portray with each painting. Usually complex beginnings end in simple composition. A fatalistic view seems to be the result."
Riffle's paintings have been exhibited in solo and group shows throughout California including, the National Steinbeck Museum in Salinas, theWilliam D. Cannon Art Gallery, the Oceanside Museum of Art and the Gotthelf Gallery in La Jolla.
Riffle resides in San Diego and in Idyllwild CA. For a studio visit at either location: email-
Poppi-Balloon Eating Clown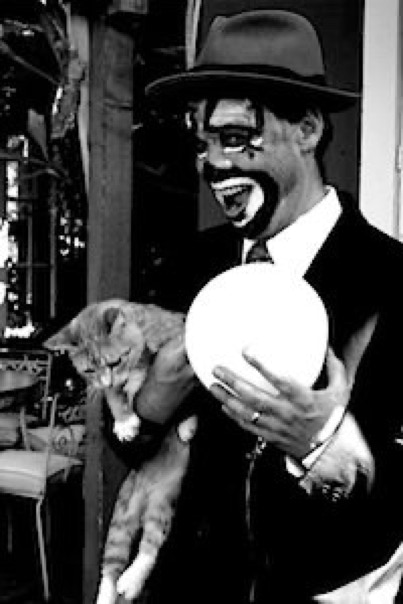 Magazine cover and poster artist for San Diego Artwalk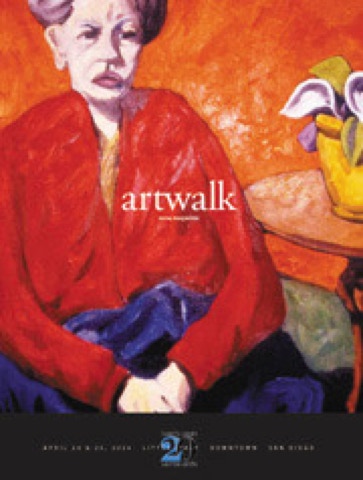 Our mission is to make vegan sweets and eats, healthier than the non-vegan counterparts, but just as tasty. The ingredients we use are of the highest quality around.